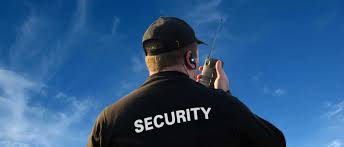 How to Hire Site Security Guards in Dubai
Introduction
Whether you're a business owner, a construction site manager, or an event organizer, hiring security guards in Dubai can help you with a wide range of advantages that go beyond just protecting your assets. With so many events and expos happening in Dubai, it is important to hire site security guards in Dubai.
In this blog, we'll learn how to hire a site security guard in Dubai.
How to Hire the Best Site Security Guards in Dubai?
Here are some essential steps and factors to consider when choosing the right security personnel for your needs –
Define Your Security Needs
Establish your precise security requirements before you start looking for security personnel. Think about the kind of asset or event you are guarding, the dangers that could arise, and the level of protection needed. This will enable you to decide how many guards you need, their qualifications, and any unique abilities they might require.
Verify Licensing and Accreditation
Security guards in Dubai are required to hold licenses and certifications from the Security Industry Regulatory Agency (SIRA) and the Dubai Police. Verify the licenses and credentials of any security firm or individual guard you are thinking about hiring. This step is crucial to guarantee that you are working with qualified and skilled experts.
Experience and Training
Look for security site supervisors trained guards Dubai that have the necessary expertise and education. Think about hiring security personnel with backgrounds in corresponding fields or settings. Check their training records to ensure they are proficient in first aid, dispute resolution, and emergency response protocols.
Reputation and References
Look into the reputation of the security firm or guards you are thinking about hiring. Ask other companies or event planners in Dubai who have used their services for recommendations and references. Their performance and dependability can also be gleaned through online evaluations and recommendations.
Background Checks and Screening
Perform rigorous background checks on security personnel, looking at things like their employment history, references, and criminal records. Guards who are reliable should be professional and have a spotless background.
Adaptable Security Plans
Work with security firms that provide specialized security strategies created to meet your unique demands. Flexibility in security planning is essential because a one-size-fits-all strategy may not be appropriate in every circumstance.
Tools and Technology
Security officers can now make use of technology including communication tools, CCTV cameras, and access control systems. Verify if the security firm utilizes the most recent security tools and technology.
Response Time
Response time is essential in crisis situations. Evaluate the security firm's reaction time and availability to offer 24/7 security services if necessary.
Wrapping Up!
The points mentioned above will help you choose the best site security guards in Dubai to satisfy your security requirements. Take the selection process seriously to assure protection and peace of mind. This is because security is an investment in the safety of your possessions, assets, and the people you are responsible for. So, hurry up and find the best security guards for yourself now!